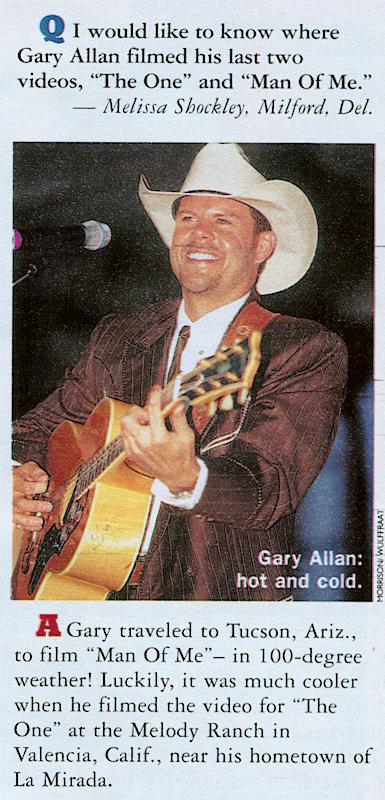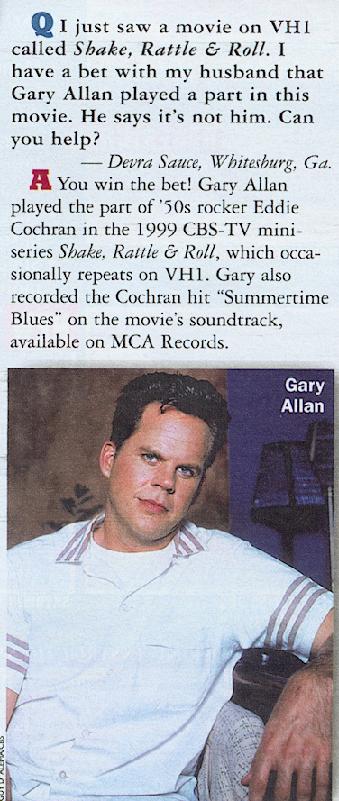 They used the same picture.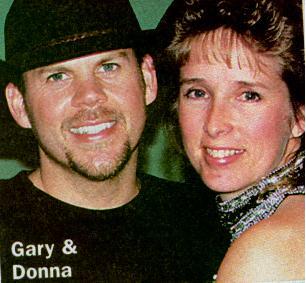 Gary in PEOPLE MAGAZINE
Gary was in the May 27 issue of Country Weekly.
(If you missed it you can read the article by clicking the Big Daddy link) I was disappointed by the article because they didn't get any new pictures of Gary. The article was ok but, they could of done better.
I e-mailed CW because Gary wasn't in the CW issue he was originally schedule to be in and they told me it was because they wanted to get some pictures of Gary. I guess he wasn't able to meet with them because they used old photos. I think they should have waited a little longer and got the great pictures and then they could interviewed Gary on his upcoming cd.
Maybe we will get another shot of Gary in CW real soon!