Each letter represents another letter. I have given you the "F" to start you off. Don't forget it is a song lyrics by Gary.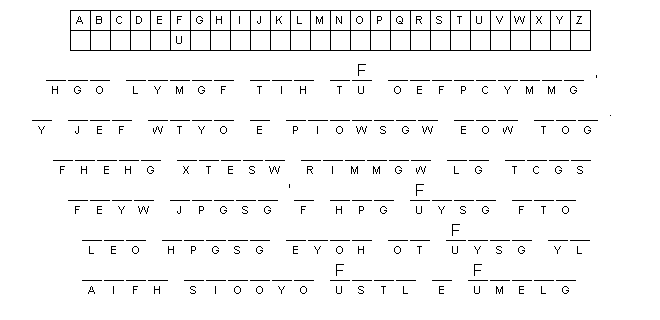 Answer Below .... No Peeking !!!!!
Ten miles out of Nashville, I was doin' a hundred and one. State Board pulled me over said, Where's the fire son?
Man there ain't no fire, Im just runnin from a flame.
Lyrics from the song Highway Junkie