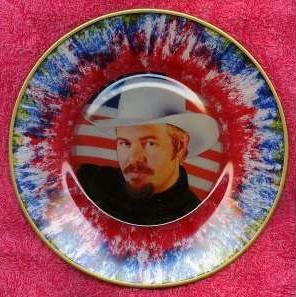 Toby on e-Bay! Now you can check out what Toby items are for sale on e-bay. Here is a list of some of the cool things you can buy. I would also like to warn you that this is very addicting and I am not responsible for any of the following items. I do not sell Toby things on e-bay, I unfortunely spend way to much on Toby collectibles and if my husband knew how much I spent he would be a little upset. I just figure I work for my money and I get tips so, that is my money and I love Toby and gotta to have it!So I buy it! Have fun and tell them Tokeco sent you!
If you are a seller on e-Bay I would be glad to add a link to your items .Just e-mail me and let me know you want to add an e-bay link.
If you see me,Tokeco as high bidder please don't bid to high against me ok!
My favorite thing I got on e-bay was the single"If a man answers". My favorite Toby song! I would love to have him autograph it!
I also enjoy my "Toby Keith's Little Black Book and my Toby bucks. It took me about three different auctions to finally get it!
Picture courtesy of Jason Moore
Awesome picture of Toby!